Complete Dental Care offers various services that will fit your needs and budget. Whether you need a cleaning, whitening, or even Invisalign, we can help you achieve your dental goals in Spokane, Washington, and Kellogg, Idaho.
Give us a call today or schedule an appointment on our website! We can't wait to help you achieve the perfect smile.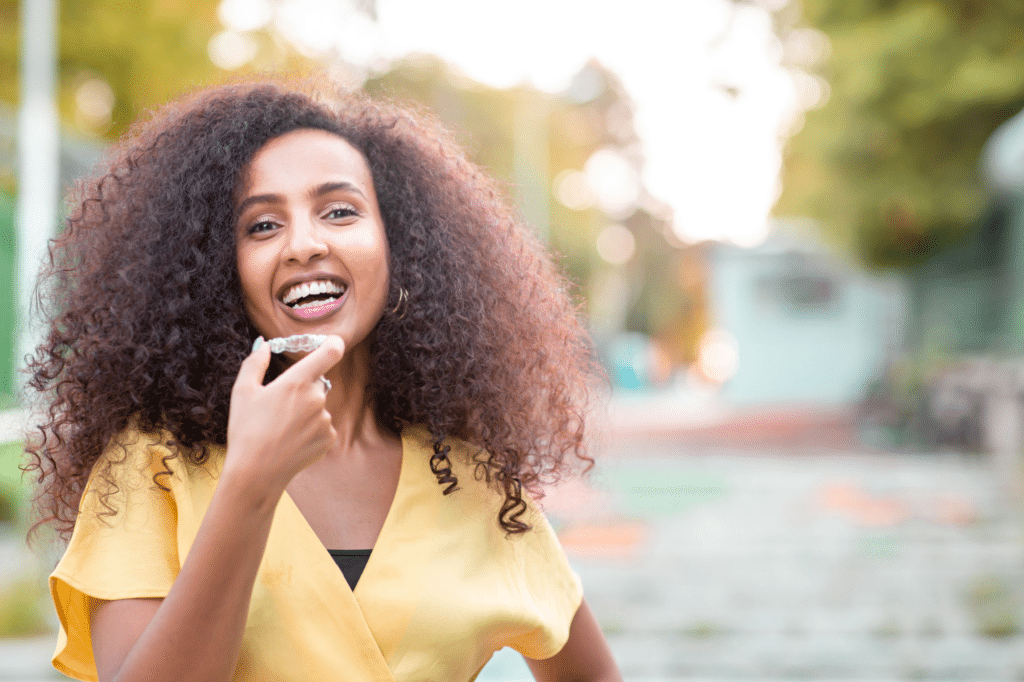 What is SureSmile?
SureSmile, similar to Invisalign, is an innovative and effective orthodontic treatment that helps people of all ages achieve a beautiful, healthy smile. It is an alternative to traditional braces that uses clear, customized aligners to move teeth into their ideal positions gradually. SureSmile is comfortable, convenient, and virtually invisible, making it a perfect choice for people who want to straighten their teeth discreetly.
Benefits of SureSmile:
SureSmile offers many advantages over traditional braces, such as:
Comfort – aligners are made from smooth plastic and won't irritate the gums or cheeks like traditional braces
Convenience – You can easily remove aligners for eating and brushing
Invisibility – aligners are nearly invisible, which makes them a popular choice for adults and teens 
Cost – SureSmile is often more affordable than traditional braces.
Cost & Insurance Coverage:
The cost of SureSmile treatment varies based on the individual patient's needs. Insurance plans can cover our clear aligner services, but patients should contact their insurance provider to determine the exact coverage.
Our Process:
At Complete Dental Care in Spokane, Washington, and Kellogg, Idaho, we will work with you to determine the best SureSmile treatment plan for you. During your SureSmile consultation, we will take an impression of your mouth, discuss the cost and timeline of treatments, and answer any questions you may have. We will also discuss how to care for your SureSmile clear aligners and provide detailed instructions for each stage of treatment.
The Treatment:
Your SureSmile treatment can be completed in as little as six months, although most people complete their SureSmile treatment within 12-18 months. Treatment duration depends on the individual, their needs, and their habits of wear. For example, while most people wear clear aligners 22 hours daily (removing them only to eat and brush their teeth), some may require more frequent adjustments than others. With SureSmile, you will have regular visits with your dentist every 4-6 weeks, ensuring that all aspects of treatment are progressing correctly and efficiently!
Maintaining good oral hygiene is one of the most critical parts of any orthodontic treatment plan. Removing the aligners and brushing your teeth for two minutes twice daily is essential for preventing cavities and keeping your teeth healthy during treatment with clear aligners. In addition, you should floss at least once a day and rinse your mouth with an antibacterial mouthwash. It's also important to look after the aligners themselves, as they are just like retainers: you must clean them daily using lukewarm water and a specialized aligner cleaner. Rinsing them will help keep your smile looking gorgeous and ensure that your new smile lasts long after completing orthodontic treatment!
SureSmile in Kellogg, ID, and Spokane, WA
Just like Invisalign, SureSmile is a form of orthodontic treatment that uses a series of clear and removable aligners to straighten teeth gradually. Unlike traditional braces, which use metal brackets and wires, SureSmile aligners are virtually invisible yet just as effective at correcting issues such as crowding, gaps, and overbites.
We know how important it is for you to feel confident in your smile. That's why we offer affordable payment plans and accept most major insurance plans. We want to ensure that getting the dental care you need is within reach.
Schedule a consultation today with Dr. T.J. Scarborough and Dr. Nick Sampalis! We can't wait to show you the exciting possibilities which SureSmile offers for your smile!