Do you live in the Spokane or North Idaho region and need a new dentist? At Complete Dental Care, We offer various general dentistry services in Kellogg and Spokane that will meet your needs and help you achieve optimum oral health. Our experienced, professional team will ensure you leave our office with a smile!
Call us today to schedule a consultation with Dr. T.J. Scarborough or Dr. Nick Sampalis.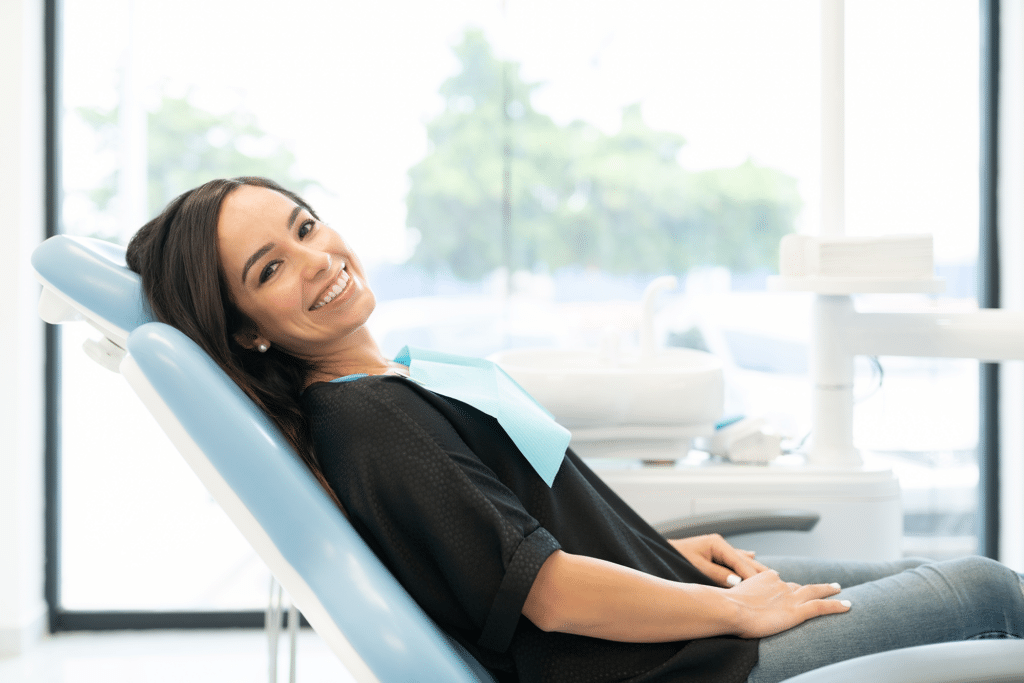 Our General Dentistry Services in Kellogg and Spokane 
Complete Dental Care offers general dentistry services to keep your smile healthy and strong. Our general dentistry services include the following:
Cleanings
Did you know that having regular professional cleanings are beneficial to both your oral and overall health? Professional cleanings help remove built-up plaque and tartar from areas of the mouth that you can't reach easily with brushing and flossing. A professional cleaning every six months will reduce your risk for cavities, decay, infections, gum disease, and other oral ailments. Additionally, research has demonstrated that these mouth problems can contribute to severe conditions like heart disease and stroke. So, consider scheduling a professional cleaning as an investment in your long-term health!
Exams
After your cleaning, Dr. Scarborough or Dr. Sampalis can perform an exam. We take special care to ensure every nook and cranny is thoroughly checked – plus, if any problems arise, we can work on an action plan immediately. Not only does this decrease your risk of minor dental issues turning into major ones, but preventive dentistry also costs less than treatment for more significant problems! We hope that you take the time to come for your professional cleaning and exam today – better health begins with a proactive approach.
Family Dentistry
Going to the dentist shouldn't be stressful, which is why family dentistry can be beneficial. Thanks to our family dentistry services, everyone from children to adults can get quality dental care in a welcoming and relaxing environment. Not only will everyone receive the best possible service, but having the same family dentist for years allows them to understand each family member's needs. We take pride in creating relationships with our patients and helping people achieve healthy, problem-free smiles for years to come! No matter your age or dental conditions, we'll ensure that you take excellent care of your teeth and prevent problems down the line.
Periodontics
Periodontics focuses on treating and preventing gum-related illnesses. These diseases can range from gingivitis, the early stage of gum disease, to more serious issues, such as periodontitis. If you are dealing with gum disease, see us – we are here to help! We are dedicated to helping my patients create and maintain healthy smiles through preventative periodontal care and treatment to address any problems.
Sedation Dentistry
If you have anxiety or fear when it comes to dental care, sedation dentistry may be a great solution! We offer safe and effective options to help ease your mind. We'll work with you to ensure you feel comfortable and relaxed throughout the visit. With sedation dentistry, our team can provide quality care while minimizing any feelings of distress during treatment. Contact us today to look into how we can successfully treat your dental health needs!
General Dentistry in Kellogg, ID, and Spokane, WA
At Complete Dental Care, we prioritize patient comfort and satisfaction. We understand that going to the dentist isn't always easy, so we do everything possible to ensure you feel comfortable and relaxed. Our general dentistry services in Kellogg and Spokane are tailored to meet your individual needs, and our experienced team of professionals is committed to helping you achieve optimal oral health. We take the time to get to know each patient and develop a personalized treatment plan to ensure you get the best care. Plus, we are always available to answer any questions or concerns.
Contact us today to get started!