Complete Dental Care in Kellogg
At Complete Dental Care, we are excited to provide dental care to the Kellogg, Idaho community. As dentists in Kellogg, Idaho, T.J. Scarborough and Nick Sampalis, want to create an environment that is comfortable for you and your family. To help take care of your smile, we offer a variety of dental services. We provide the following services and more: dental cleanings and exams, dental crowns, TMJ-TMD treatment, and dental implants. Our doctors will help create a course of treatment to get your oral health in tip-top shape.
If you love spending time in the great outdoors, Kellogg, Idaho would be a perfect place for you to set your roots. Our dental clinic, Complete Dental Care, is here in Kellogg! We have loved being here and plan to be here for many years to come.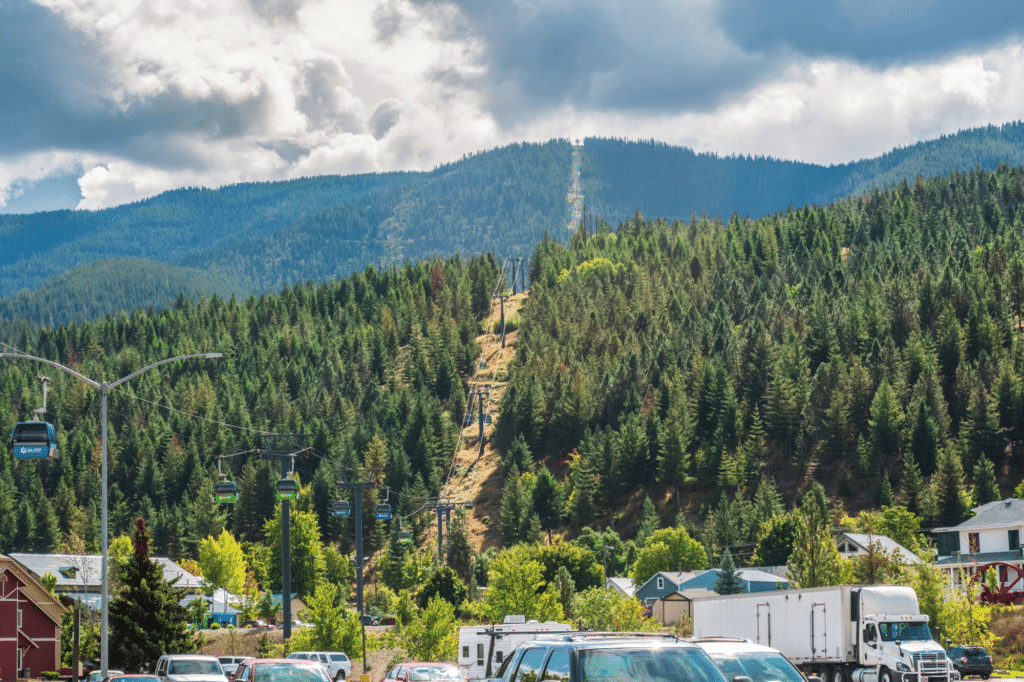 About Kellogg, Idaho
Have you heard of beautiful Kellogg, Idaho? If not, you are in for a treat! This small community is located right in the middle of the Silver Valley region of Idaho. Kellogg is surrounded by the Bitterroot Mountains, which means you will behold breathtaking scenery everywhere you turn.
Lifestyle
Here in Kellogg, there are things to do for people of all ages and walks of life. If you and your family love the natural beauty that this world offers, Kellogg has so many activities and recreational options for you to enjoy.
The people of Kellogg are here to enjoy the beautiful mountains and amazing hikes. With over 13 hiking trails covering thousands of acres of land, you are bound to find a hike that fits your liking.
Not only are the mountains wonderful to explore in the warmer months of the year, but you can also enjoy the mountains and views in the winter. Skiing is an activity here in Kellogg that the residents enjoy!
If you would rather spend time in the small town places, there are so many eateries awaiting your tasting, and rich culture that you can indulge in.
Thinking about moving somewhere new can be so exciting! If you are wanting to relocate to a place that is safe, fun, and full of adventure, Kellogg, Idaho would be a great fit for you! If you are new to the city or have been here for many years, we would love to welcome you to our office!
Need a Dentist in Kellogg, ID?
Our dentists, Dr. T.J. Scarborough and Dr. Nick Sampalis, are dedicated to helping the people of Kellogg, Idaho, and even those just passing by with anything dental-related! We are dedicated, trusted, and here to take care of your dental needs. We have loved our time here in Kellogg and know that you will love it too!
If you need dental work completed, please give us a call to schedule an appointment! Taking care of your teeth is essential to a bright and healthy smile! We look forward to hearing from you. Welcome to Kellogg!