Your smile is one of your most essential features. Cosmetic dentistry is continually evolving, and with various advanced treatment options, achieving a beautiful, healthy, aesthetic smile is made easy for patients of all ages. For high-quality cosmetic dentistry in Spokane and Kellogg at Complete Dental Care, consult Dr. T.J. Scarborough or Dr. Nick Sampalis. Our experienced and skilled team is ready to provide you with the highest level of care for all your dental needs. In addition to cosmetic dentistry, we offer preventative services like cleanings and exams and restorative procedures like fillings and implants. We will work with you to create a personalized treatment plan for a great smile. 
Don't wait. Book a consultation today and take the first step towards a healthier, happier, more beautiful smile.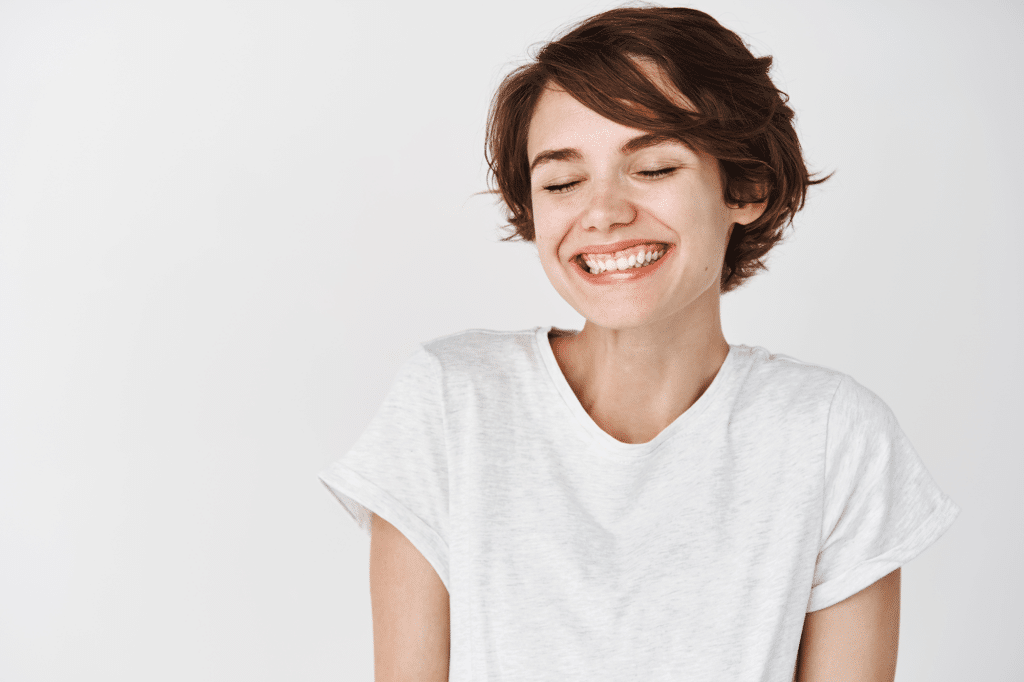 Are You Ready for a Smile Makeover?
If you're considering cosmetic dental treatment in Spokane or Kellogg, ask yourself a few simple questions:
Do you hesitate when you smile?

Would you like to increase your self-confidence?

Do you want to look your best in social or professional situations?

Are you ready to reverse any dental imperfections you may have?
If you've answered yes to any of these questions, cosmetic dentistry in Spokane may be the answer you've been looking for! Our procedures include the following and more:
Teeth Whitening in Kellogg and Spokane
Professional teeth whitening can play a significant role in achieving a bright and healthy smile. We can effectively remove stains and discoloration caused by age, smoking, or certain foods and beverages. Not only can teeth whitening boost your self-confidence and enhance your appearance, but it can also improve your overall dental health by encouraging a commitment to good oral hygiene habits. Investing in professional teeth whitening can be a positive step towards a healthier, happier smile.
Dental Veneers in Kellogg and Spokane
Dental veneers are a popular cosmetic dental procedure that can transform the appearance of your smile. Veneers are thin, custom-made shells placed on the front surface of your teeth to improve their color, shape, and size. You can address various dental problems with veneers, including chips, cracks, stains, and gaps. The process typically involves consultation, preparation of the teeth, and the placement of the veneers. Many choose veneers because they provide a quick, long-lasting solution to dental imperfections. They can also boost your confidence and make you feel better about your smile. Dental veneers may be the solution you're looking for if you're interested in improving your smile.
Cosmetic Dentistry is an Art and a Science
Let us help you achieve your smile goals! Cosmetic dentistry differs from general dental care; it is both an art and a science. By providing cosmetic dental care, your dentist can offer smile enhancement, restoration, and maintenance treatments for optimal dental health. 
Using cutting-edge techniques and advanced materials, our office proudly offers you a beautiful, natural smile and all the benefits that come with it. You no longer have to suffer from missing, chipped, discolored, or crooked teeth. Contact our practice today and schedule your cosmetic dentistry service in Spokane and Kellogg today!
Two Convenient Locations
At Complete Dental Care, we strive to ensure that our patients always have convenient access to high-quality cosmetic care. We are proud to have two locations: one in Spokane, Washington, and one in Kellogg, Idaho. With our convenient locations, you will always have access to your needed care.
Spokane Office
(509) 328-2539
707 W Francis Ave # 100, Spokane, WA 99205
Kellogg Office
(208) 682-4540
418 W Cameron Ave, Kellogg, ID 83837
Kellogg and Spokane Cosmetic Dentist
Feel more confident about your appearance with a new smile that is as beautiful as it is healthy. We'd love to help you with your journey – all you need to do is pick up the phone and call us to set up a free consultation.
During this meeting, we'll discuss which procedure(s) will work best for your lifestyle and budget. And we can also help you create a timeline of when to receive each treatment. You can trust our experienced team of professionals to have your beautiful smile ready in no time – so don't wait any longer and reach out today!