Need dental care? Do you want straighter teeth? Come to Complete Dental Care! We offer orthodontics, teeth cleaning, and more services in Kellogg, Idaho, and Spokane, Washington. We're dedicated to providing our patients with the best possible care.
Call us today or schedule an appointment online. We look forward to meeting you!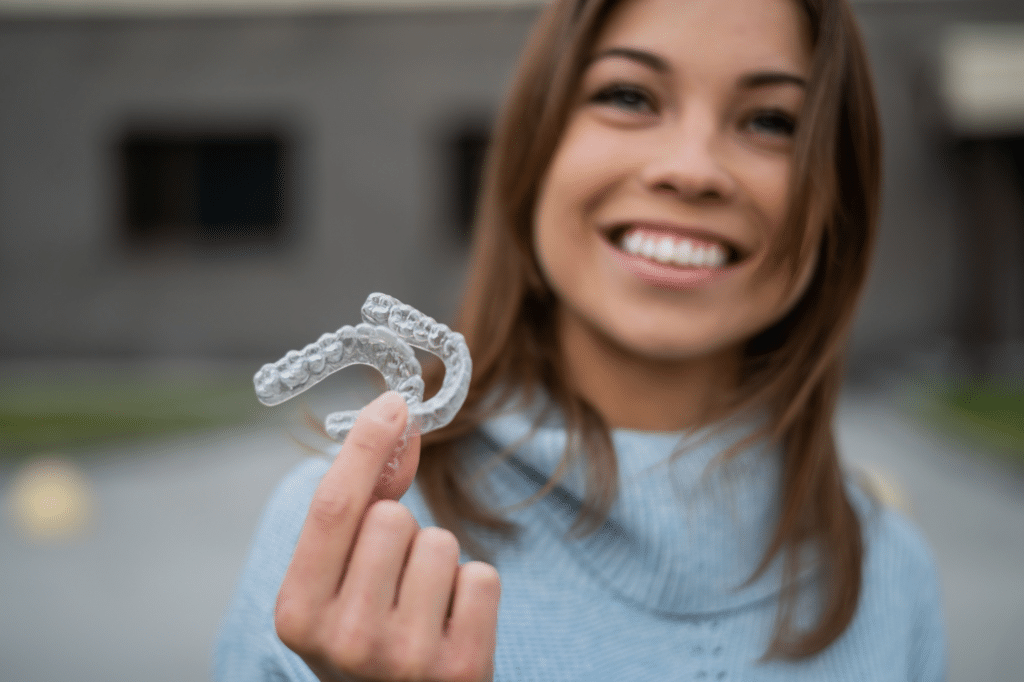 What is Orthodontics?
Orthodontics corrects misaligned teeth and jaws, ensuring your smile looks as good on the outside as it reflects on the inside! Orthodontic care can provide more than just a beautiful grin; it helps improve oral hygiene, speech pattern, facial appearance, and overall self-esteem. By visiting Dr. T.J. Scarborough or Dr. Nick Sampalis regularly and following their instructions for proper treatment, you can keep your perfect smile for years to come. Plus, when an experienced dentist manages clear aligners, possible long-term damage from incorrect placement is avoided — ensuring that your teeth stay where they're supposed to be!
Orthodontic care can work wonders for both your smile and your overall well-being! By adjusting the alignment of one's facial features, orthodontics gives you a more attractive appearance and leaves you feeling more confident. The additional benefit is that it prevents long-term adverse oral health effects that may result from misalignment or malocclusion of teeth. Orthodontics helps promote better oral hygiene habits. Proper alignment allows for easier brushing and flossing, reducing the risk of cavities, plaque buildup, and gingivitis.
Modern Orthodontic Techniques
Orthodontics can help people of all ages and stages in life. While many people may still associate it with teens and braces, we now offer clear aligners as a more discreet way to get the same outcome. Clear aligners are an orthodontic treatment that can help you achieve a brand-new smile with straightened teeth. Our Invisalign clear aligners offer the same teeth-straightening benefits as traditional braces, without metal wires and brackets. They are comfortable, easy to take out when necessary, and even allow you to see how your teeth will look at the end of treatment before you even begin. For teens and adults, in particular, who want a more subtle approach to their orthodontic treatment, clear aligners could be a great option!
Clear Aligners For Comfortable Treatment
Clear aligners use a series of custom-made pieces made of comfortable plastic to move your teeth into the desired position gradually. They're so discreet that nobody can tell you're wearing them! Plus, caring for them is easy – just remove them, brush and floss like usual, and periodically clean the aligners with an approved solution! You must wear each set for two weeks before moving on to the next. On average, they take between six months to two years per case, but treatment time can vary depending on individual circumstances.
Make sure you visit our team regularly throughout treatment, too, as we'll be able to monitor your progress and make any adjustments necessary if necessary. With clear aligners, it's never been easier to get the smile you've always wanted!
Who is a Good Candidate For Clear Aligners?
Anyone who wants to straighten their teeth without the hassle of traditional metal braces can be a good candidate. Generally, Clear Aligner candidates need to be in good health and have healthy teeth, gums, and jawbones. Additionally, we usually recommend that orthodontic patients are over the age of 12 or 13 to ensure that their jaw growth has been completed. 
Quality Orthodontics in Kellogg and Spokane
Orthodontics is a branch of dentistry that deals with diagnosing, preventing, and correcting misaligned teeth and jaws. Our experienced team uses the latest techniques to give you a beautiful, healthy smile that you can be proud of. If you are considering orthodontic treatment, we offer consultations to discuss your particular case.
With our convenient locations in Spokane, WA, and Kellogg, ID, we're easy to get to. And we offer various payment options to make dental care affordable for everyone. 
So please don't wait until it's too late — visit Complete Dental Care, your friendly neighborhood dentist, today, and get the smile you deserve! Give us a call today to schedule your consultation!