If you have teeth that have become damaged, then a crown can be a practical solution to protect what remains of your tooth. Dental crowns act as a natural-looking replacement for your tooth, fitted by a dentist in a simple procedure. Dental crowns can be a suitable solution to many common dental issues, helping you restore the appearance of your teeth. Find out more about dental crowns, the benefits and the process with Complete Dental Care.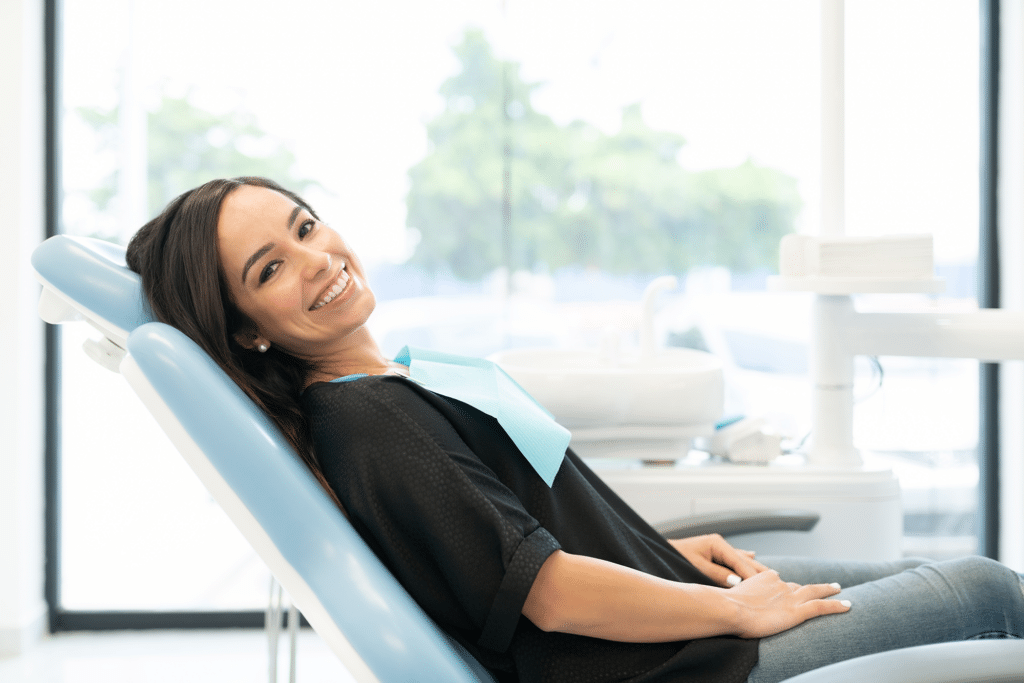 What are dental crowns?
Dental crowns are a type of cap that is placed on an existing tooth. They can be fitted to repair a damaged or broken tooth, providing deeper protection than a filling. They can also be used to improve the appearance of a discolored tooth.
Crowns can be made from various materials, including porcelain, ceramic and glass. Designed to look like your natural teeth, they can be a fantastic way to enhance your smile.
What are the benefits of dental crowns?
Some of the main benefits of dental crowns include:
A simple, effective way to restoring your teeth
Crowns are a common type of dental treatment, carried out by dentists to serve several purposes. Less invasive than implants and more affordable than veneers, they are a simple but effective way of restoring your teeth to create a natural-looking smile.
Natural appearance
As crowns are made from porcelain, ceramic and other materials, they can be made to match your natural teeth. Your dentist will create a mold for your crown that will make sure your crown is a good match for the rest of your teeth.
Relief from pain
If you're suffering pain as a result of a damaged tooth, a crown can help. Whether you've got a broken or damaged tooth, or you're experiencing decay, a dental crown and the accompanying treatment can put an end to your misery and protect your remaining tooth.
A long-lasting solution
Crowns are strong and durable, and provided you take care of them, will last a long time. A typical crown can last anywhere from 15 years upwards, providing excellent value for money.
How are dental crowns fitted?
Crowns are fitted using a simple dental procedure that takes place over two appointments. During your first appointment, the mold for the crown will be taken, preparation work carried out and a temporary crown fitted. During the second appointment, you'll have the permanent crown fitted. It's a routine procedure, but one that can make a big difference to your teeth.
Contact our Dental Professionals
If you're suffering with damaged or decaying teeth, you should consider having a crown fitted. At Complete Dental Care, we can fit a dental crown in Spokane, WA and Kellogg, ID, providing an excellent service that will help give you a natural-looking result. 
To find out more about the dental crown procedure, or to make an appointment, contact Complete Dental Care today.