Complete Dental Care in Spokane
Welcome to Complete Dental Care in the beautiful Spokane, Washington! Our doctors T.J. Scarborough and Nick Sampalis want to provide you with a comfortable and stress-free dental experience. We provide a variety of dental procedures to help improve your smile. Some of the procedures we provide are dental implants, teeth whitening, fillings, and sleep apnea treatment. Our dentists will come up with a plan of action for you and your smile.
About Spokane, Washington
At Complete Dental Care, we have loved being here in Spokane, Washington. Whether you've been in Spokane for a while or you are looking to move here, we've listed some reasons why Spokane is a great place to live.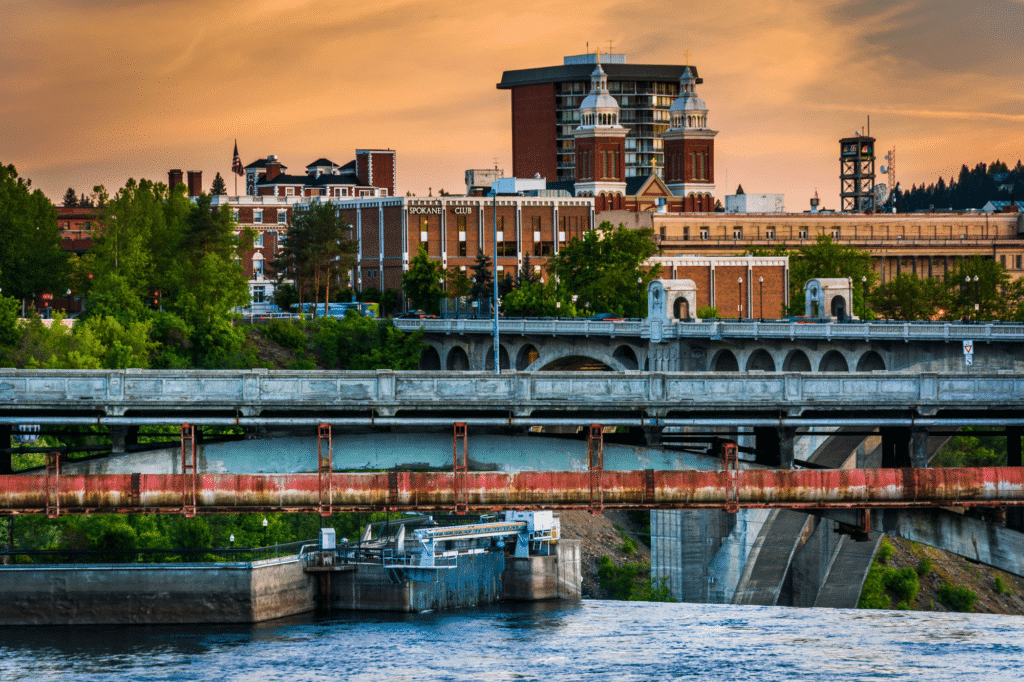 Spokane's Outdoor Beauty
One of the best things about Spokane is its outdoor beauty and the recreational activities available for all. If you are someone who loves to be out in nature hiking, biking, and even fishing, Spokane is the place for you! Having the motto of "Near Nature, Near Perfect," Spokane believes that if you are connected to nature and enjoy what is around you, your life can be near perfect, and we couldn't agree more.
If you aren't into the outdoor scene and prefer to spend your time in the city shopping, going to performances, or wineries, Spokane has got you covered too! Being the second most populated city in Washington, Spokane is enriched with job opportunities for all careers and entertainment to fulfill all hobbies and interests.
Spokane Washington's Culture
One of the most important things about Spokane is its cultural heritage. Spokane got its name from a tribe of Indians called the Spokane Tribe of Indians. They reigned over thousands of acres of Washington for thousands of years.
The people of Spokane also celebrate the Hispanic and African American heritage. Celebrating the history and heritage of many cultures makes Spokane a very including place to live.
Being in Spokane will ensure that you and your family are involved in celebrating the culture of the people. With all of the wonderful and exciting celebrations, Spokane is a fun environment.
Education in Spokane, WA
Along with having a great public school system for elementary, middle, and high school students, Spokane is home to some wonderful Universities that draw people in from all over. Washington State University and Eastern Washington University are just two of the higher education options available.
If you are looking to move your family here or even start a career, this is a perfect place for you!
With city presence and available nature and outdoor activities, there is something for everyone. All of us at Complete Dental Care love being here in Spokane and have enjoyed meeting new people.
Need a Dentist in Spokane?
If you are looking for a new dentist in Spokane, Washington, then Complete Dental Care is the place to go! We have tremendous dentists, Dr. T.J. Scarborough and Dr. Nick Sampalis, whose primary goal is to help people like you maintain a healthy smile. We have all the necessary equipment and training to solve any dental problems that may come your way!
If you have any questions about the services we offer or how we can help you brighten your smile, please give us a call or stop in to see us!