Welcome to our dental practice, where we offer exceptional smile makeovers in Kellogg, ID, and Spokane, Washington. At Complete Dental Care, we understand the importance of a beautiful smile and how it can boost your self-confidence. Our experienced team, led by Dr. T.J. Scarborough and Dr. Nick Sampalis, is dedicated to providing comprehensive dental care and transforming your smile into a work of art.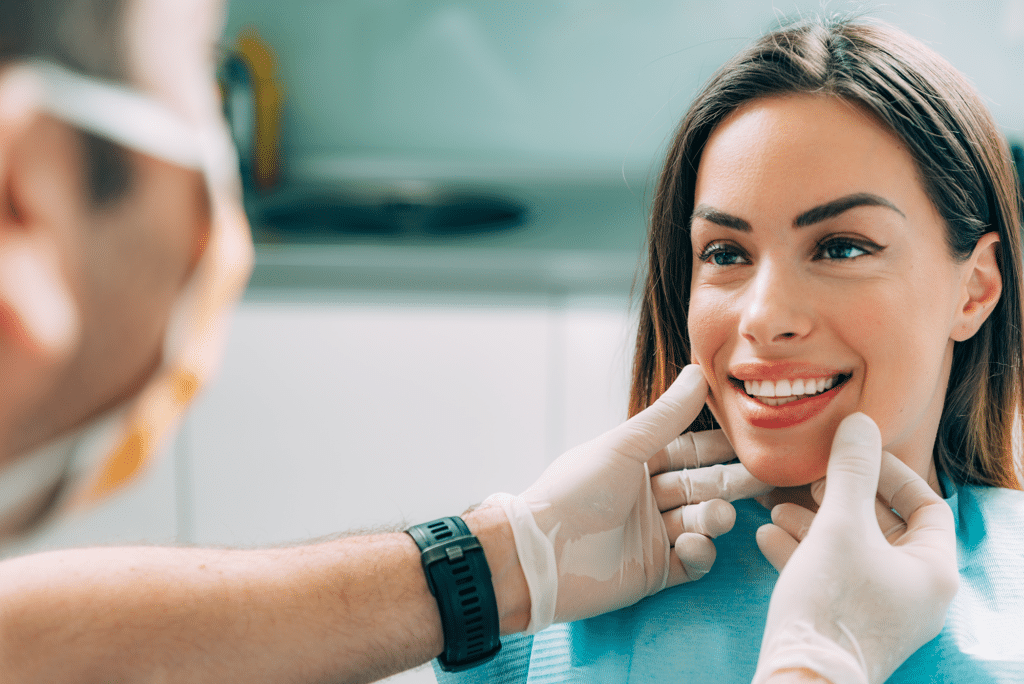 What is a Smile Makeover?
A smile makeover is a comprehensive dental treatment plan designed to enhance the appearance of your smile. It involves a combination of cosmetic and restorative dental procedures that address various aesthetic concerns, such as stained, misaligned, chipped, or missing teeth. The goal of a smile makeover is to create a harmonious, balanced, and beautiful smile that suits your facial features and enhances your self-confidence. 
A smile makeover goes beyond just improving the appearance of your teeth; it can also improve your oral health and functionality. By transforming your smile, a smile makeover can positively impact your quality of life and leave you with a radiant, confident smile.
Smile Makeover Services
At our practice, we believe in a holistic approach to dental care. We offer a wide range of services to address all your dental needs, ensuring that your smile makeover journey is smooth and seamless. From routine dental cleanings and examinations to complex restorative procedures, our team is equipped with the latest dental technology and techniques to deliver exceptional results.
The treatment plan may include the following and more:
Teeth Whitening
Professional teeth whitening can be a game-changer for anyone who wants to boost their confidence and leave a lasting impression. It's easier than ever to get the dazzling smile you deserve. Unlike over-the-counter products, professional teeth whitening is tailored to your unique needs and can provide dramatic results in just one session. Say goodbye to yellowing or stains and hello to a brighter, more youthful-looking smile that will have everyone asking for your secret.
Dental Veneers
Veneers are thin shells that are custom-made to fit over the front surface of your teeth, covering imperfections such as chips, stains, or shape irregularities. Not only can veneers create a more aesthetically pleasing smile, but they also provide added strength and durability to your teeth. The procedure involves minimal removal of tooth enamel and is a long-lasting solution for anyone looking to improve the overall appearance of their teeth. With dental veneers, you can confidently show off your smile for years to come.
Orthodontic Treatment With Clear Aligners
Having crooked teeth can cause a number of issues, including difficulty speaking and chewing. Orthodontic treatment with clear aligners is an effective way to straighten your teeth without the hassle of traditional metal braces. Clear aligners use modern technology and are virtually invisible when worn – no one will even know you're going through orthodontic treatment.
Dental implants
Dental implants are small titanium posts that are surgically placed into your jawbone to replace missing teeth. They look and feel just like natural teeth and provide a strong foundation for permanent restorations such as crowns, bridges, or dentures. You can trust our experienced dental team to help you get the smile of your dreams with dental implants.
Gum Contouring
Gum contouring can improve the overall appearance of your smile, making it look more balanced and symmetrical. It involves removing excess gum tissue to create an even gumline, highlighting the beauty of your teeth.
Smile Makeovers in Kellogg, ID, and Spokane, Washington 
We are proud to serve patients in Kellogg, ID, and Spokane, Washington, providing them with top-notch smile makeover solutions. Our convenient locations make it easier for you to access the dental care you deserve, no matter where you are in the area.
Dr. T.J. Scarborough and Dr. Nick Sampalis
When it comes to smiling makeovers, you want to entrust your dental care to highly skilled and experienced professionals. Dr. T.J. Scarborough and Dr. Nick Sampalis are accomplished dentists deeply committed to providing exceptional dental care. With their advanced skills and a passion for creating beautiful smiles, they can address many aesthetic concerns, including chipped, stained, misaligned, or missing teeth. From cosmetic dentistry to orthodontic treatments, our Spokane team is dedicated to delivering outstanding results that exceed your expectations.
Your Perfect Smile Awaits
Are you ready to transform your smile and boost your self-confidence? Contact our dental practice today to schedule a consultation for a smile makeover in Kellogg, ID, or Spokane, Washington. Our dedicated team, led by Dr. T.J. Scarborough and Dr. Nick Sampalis, is committed to providing exceptional dental care and helping you achieve the beautiful smile you deserve. Let us embark on this smile makeover journey together and create a stunning smile that will last a lifetime.
Schedule a smile makeover consultation at Complete Dental Care today!